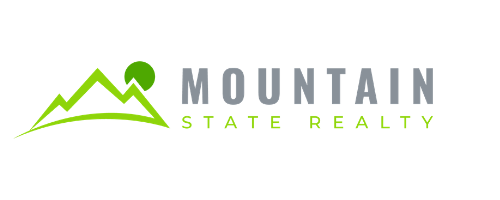 The Mountain State Realty Difference
Try our Cost Calculator to see how much you can save in Realtor Commissions when you sell with Chad Rennich
Want to see how much you will save in Realtor Commissions when you have a Flat Rate Full Service Realtor Solution? Or how about how much you will make after the sale of your home? Use our two tools to instantly calculate what you will make when you sell your home with Mountain State Realty.
Why Partner with Chad Rennich?
Sell Your Home FAST and Save Thousands In Real Estate Commission Fees
Let Mountain state realty sell your home!
I was born and raised in Colorado. I am in the Erie area and grew up in Louisville. I have watched the small little town of Louisville explode into what it is today. I attended the University of Colorado in Boulder where I got my degree in Sociology. Right after College I joined the fire department and was able to purchase my first home. Since then, I respond to emergencies all over Boulder and Weld counties. I was promoted to Battalion Chief and am now a shift supervisor. Since my first home purchase, I have climbed the "property ladder." Moving from a condo, to a town home, then on 3 different detached homes. I have experience as a landlord as well as the process of remodeling a home.
I have always had a passion for real estate and am excited to help people save some money with our flat fee service. I believe it's the right thing to do and is the future of real estate.

-

WHAT OUR CUSTOMERS ARE SAYING

-
My husband and I worked with Nate to sell our home and couldn't have been happier with the process! His communication was timely, and he always made time to explain processes and answer questions. He priced our home just right and was able to get it listed quickly. With just one weekend of showings, we had a buyer! If you're looking for someone to sell your home, Nate's your guy!
Great experience working with Nate. He took care of everythiong and was available at all times when questions or concerns arose. We saved a considerable amount of money using Mountain States Realty and wholeheartedly recommend them!
Our experience with Mountain State Realty was phenominal. We loved the flat fee for listing service. Gave us everything we needed to get multiple offers in the first couple of days. Great photography and personal attention. Very knowledgeable, ethical, trustworthy and friendly. Made any adjustments in closing details without issue. Very satisfied. This is the way to go. Highly recommended.
Tawny was awesome! She was so helpful and knowledgeable. She made everything seem easy and smooth! Great communication too and always on top of things. I would definitely recommend her to anyone needing a realtor!
Lee Ann Strachan
2022-05-05
Nate and his team at Mountain State Realty were wonderful to work with. Very professional and efficient. I highly recommend them as a great business to work with to sell your home!
Hiring Chad as our real estate agent was one of the best decisions we made as first-time home buyers. Going into the search, we didn't know much about the process and had concerns about finding a home in such a competitive market. But Chad was super informative and attentive throughout the whole process, and was very skilled in helping us navigate the challenges of the market. We appreciated that he communicated with us regularly, was proactive in helping us sort through listings and setting up showings, and checked-in frequently to make sure we weren't feeling overwhelmed. In moments where we had concerns or doubts, Chad listened to us and made us feel so supported. Within one month of starting our search, we had closed on our dream house thanks to Chad's diligence and hard work. Thank you Chad! – Samantha & Eric
Kevin Anderson
2022-03-29
Nate saved us thousands of dollars in commissions paid with his fixed pricing model. He provided excellent service, showed much knowledge and experience in real estate , and communicated very well throughout the whole process.
MikeSteph Uittenbogaard
2022-03-19
Nate worked with us for two years to find us the right house! He was always timely with the showings and made it known it was ok to wait for the right one. When we finally did find our perfect house he got the paperwork done and sent over our offer instantly. He kept us informed through the entire closing process and answered any questions we had. Thanks Nate for sticking with us!!
Adrienne Kendall
2022-03-10
My experience with Mountain State Realty was exceptionally positive!!! I did not expect the attention to detail, the interest in communicating with me in all phases of the process, and the experience and knowledge which made me feel confidence in this endeavor. Nate was all of the above and more. Professional AND personal! Great combination. I would highly recommend Mountain State and Nate in particular. Great experience!
Let Mountain state realty sell your home!